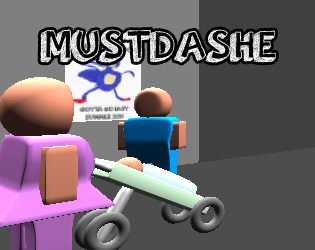 Mustdashe (Formally Known as Punchstache)
A downloadable game for Windows
You have been granted an incredible superpower: the ability to punch mustaches! You have sixty seconds to make everyone, and everything, look amazing! Are you up to the challenge?
Movement: WASD
Look: Mouse
Punch: Left click
Built in Unity for 7DFPS 2014
Install instructions
Once downloaded, run the executable file within the zip folder. Make sure the executable file and data folder are in the same location before playing!